House Speaker McCarthy says 'we've got to get movement by the White House'
Fox News' Peter Doocy has the latest on the G-7 Summit on 'Special Report.'
Talks between the White House and Republican lawmakers on how to increase the debt ceiling stalled on Friday, according to a key GOP negotiator who blamed Biden administration officials for failing to find a "reasonable" compromise.
"We've decided to press pause because it's just not productive," Rep. Garret Graves, R-La., told reporters while exiting a meeting between the two sides at the U.S. Capitol. Graves was picked by House Speaker Kevin McCarthy to represent his side in a slimmed-down version of the negotiations focused on the Republican leader and President Biden's stances.
"Until people are willing to have reasonable conversations about how you can actually move forward and do the right thing, then we're not gonna sit here and talk to ourselves," Graves said.
The Louisiana congressman played a pivotal role in getting the various factions of the GOP to work together and pass the Limit, Save, Grow Act, which outlines Republicans' demands for spending cuts in exchange for raising the federal borrowing limit.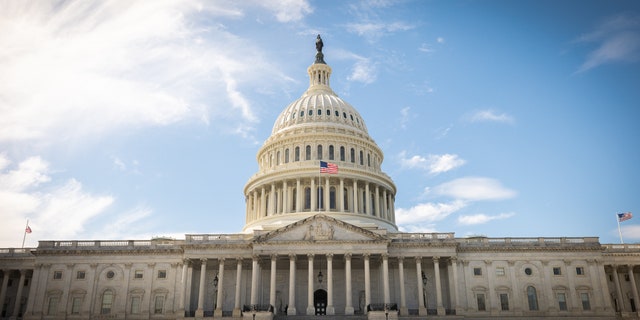 Negotiators for President Biden and Speaker McCarthy ended a debt limit meeting at the U.S. Capitol on Friday with no progress made (Fox News Photo/Joshua Comins)
Graves told reporters on Friday that he was "not sure" if negotiators would meet over the weekend. He declined to elaborate further on the details of the most recent sit-down, but did praise for the House GOP bill.
"The House passed a strong bill, it has great savings in it. And it's responsible and it puts us on a path to bend the curve," he said.
A GOP source confirmed to Fox News on Friday that a snag has been reached in the talks because "there is too much daylight between the sides."
The source said there is a lack of movement between the sides over what Republicans want to cut on the "discretionary" side of the ledger, which is the part of spending Congress controls through the appropriations process each year.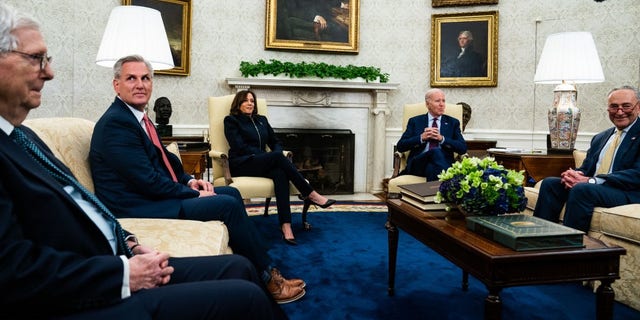 Biden and Congressional leaders last met on the issue on May 16, just before the president jetted off to the G7 summit
Democrats are hesitant to agree to the cuts GOP lawmakers demand, claiming that they would result in millions of jobs lost and kneecap vital federal agencies. Discretionary spending usually makes up roughly a third of the federal budget.
In the meantime, Republicans are sticking to their position of wanting to increase defense spending, which is the largest portion of overall discretionary spending, by more than half. They have also vowed not to cut federal dollars going to veterans.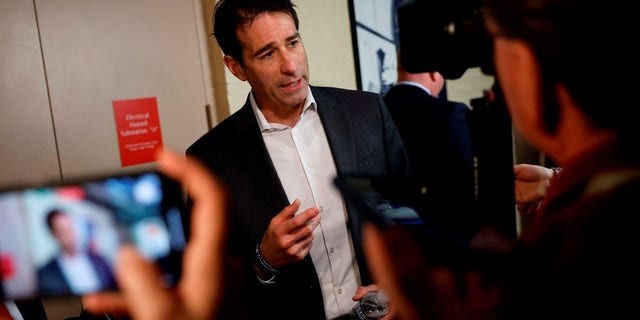 U.S. Rep. Garret Graves, who was tapped by McCarthy to help represent his position in the talks, told reporters Friday that they have hit "pause"
"A responsible, bipartisan budget agreement remains possible if both sides negotiate in good faith and recognize that neither side will get everything it wants," a White House spokesperson told Fox News on Friday.
The two parties are facing a deadline for a debt ceiling deal of somewhere around June 1, which is when the Treasury Department estimates that the government will no longer be able to pay for current spending obligations without more borrowing.
Biden and his allies in Congress have said that Congress should raise the debt ceiling immediately, while Republicans have said they can only support this increase if it is paired with spending reductions.
"Well we've got to get movement by the White House and we don't have any movement yet so, uh, yeah, we've got a pause," House Speaker Kevin McCarthy, R-Calif., told reporters Friday.
SHARE